Lori A. Gano-Overway
Associate Professor-Health & Human Sciences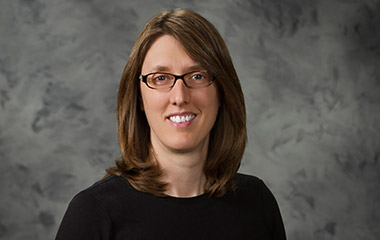 Office: Nininger Hall Room 103
Office Phone: 540-828-5728
lgano@bridgewater.edu

Education: B.S., Hope College; M.S., Purdue University; Ph.D., Michigan State University.

Teaching Fields: Sport and Exercise Psychology, Motor Learning, Coaching Education

Other Credentials and Certifications: AASP certified sport psychology consultant

Outside Interests/Hobbies: My primary research interests lie in understanding how physical activity programs can be structured to provide positive experiences for young people and foster positive developmental assets. Specifically, I am interested in: 1) how coaches and physical education teachers create positive psychological climates; 2) what aspects of the coaching and teaching environment foster empathy, pro-social behavior and good sport conduct as well as reduce antisocial behavior; and 3) what aspects of the climate influence people's resiliency, ability to self-regulate and motivation.