Visit this spring
Sophomores and juniors can hear about the unique academic features of a Bridgewater education, explore engagement opportunities outside of the classroom and learn about the Admission and Financial Aid processes. There will be a tour of campus included in this event!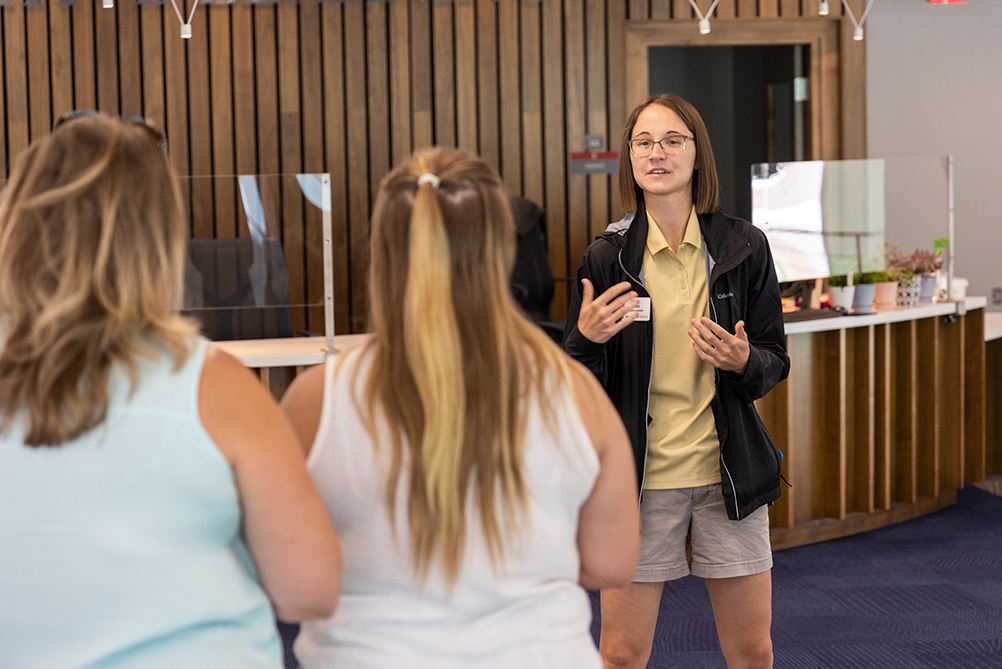 Personal Visit
ON CAMPUS OR VIRTUAL
You can get one-on-one access to your Admissions Counselor by scheduling a personal visit. The on-campus visit includes a campus tour and discussion. A virtual campus visit is a Zoom session and virtual campus tour. Personal visits are held Monday – Friday between 9 a.m. and 3 p.m. and on Saturdays from 8:15 a.m. and 10:30 a.m.
Schedule Today
All personal visit timeslots are reserved for admitted students only during April 4 through April 14. Please request your appointment at least two business days before you plan to join us on campus so that we may confirm your visit.