Know that you belong
Bridgewater is built on close relationships, and we do everything we can to bring people together. In the classroom, you'll bond with your peers and your professors as you push yourself to explore new ideas and concepts. Outside the classroom, you'll form lasting friendships—and have plenty of fun, too.
Frequently Asked Questions & Admissions Requirements
#3
Private college in Virginia
99%
Of students get financial assistance
60+
Clubs and student organizations
13:1
Student:Teacher Ratio
A community like no other
In and out of the classroom, we're continually creating new ways to learn from and with one another. These ever-evolving connections make college mean more—and offer a lifelong model for thriving in your career and in the world. Here are two events to get you started:
Gather as one
Lean in, learn and really get to know your classmates at the Journey of Lights, an outdoor festival in December that celebrates the Bridgewater community's different faiths and cultures.
Celebrate together
Embrace our diversity at Bridgewater's annual Intercultural Festival and see how our differences actually bring us closer together. You'll hear from guest speakers, listen to world music and share delicious food.
See the world from here
Two students, one common destination—and countless lessons learned while studying abroad for a semester.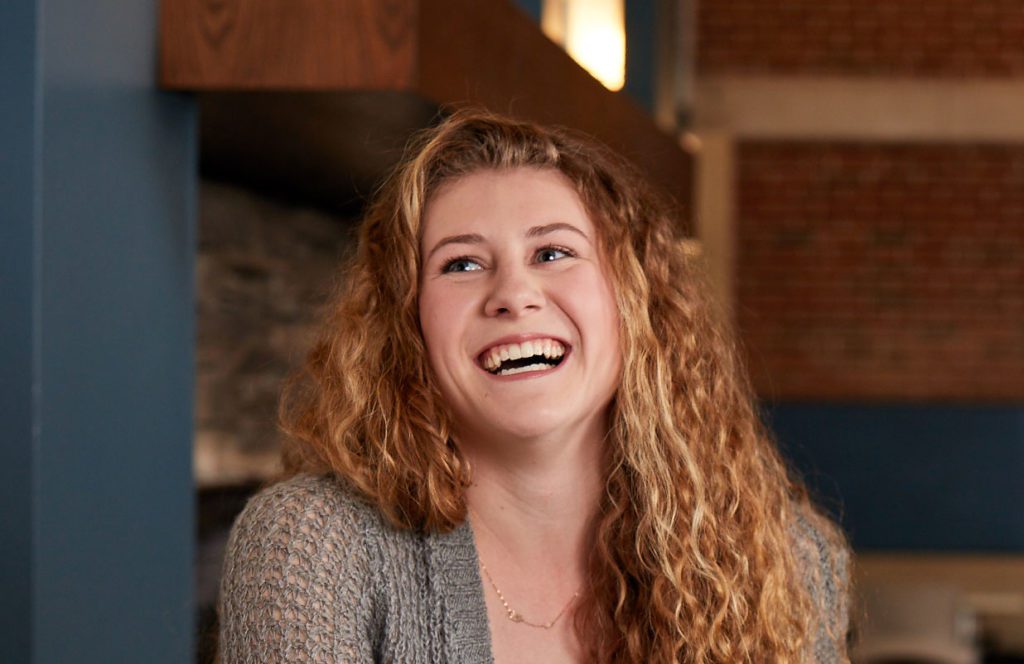 Emma spent a semester in Cyprus. From there she visited several nearby countries and also traveled to Palestine, where she stayed with a fellow Bridgewater student and his family. Her biggest takeaway? The world gets much smaller when you venture out into it.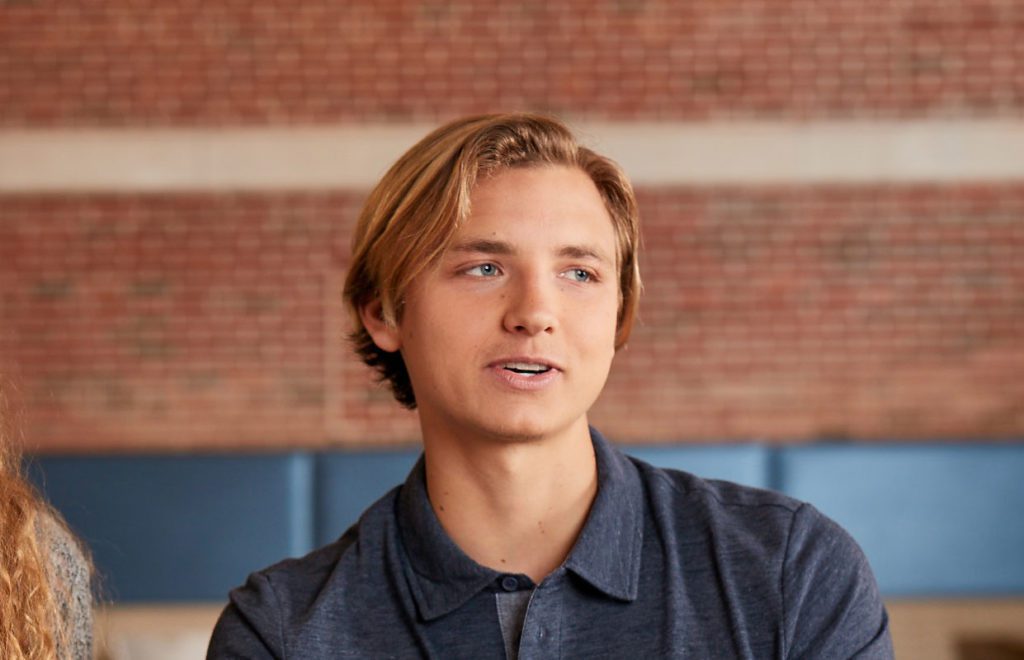 A future full of adventure
Hunter started his study abroad experience with a May Term trip to South Africa. After that, he spent a semester in Cyprus with Emma and interned at the U.S. Embassy. He's not done globetrotting yet. He plans to apply for a Fulbright Scholarship or join the Peace Corps — and one day become a Foreign Service Officer.
FAQs
Bridgewater's commitment to building connections for life gives students more opportunities to flourish. At BC, we take a personalized and holistic approach to our students' education and we have chosen to apply that approach to our admissions process as well.
If students feel their grades and overall performance in the classroom are better indicators of their academic ability than their ACT or SAT score, or if they have been unable to schedule a test date prior to submitting their admission application to BC, we encourage students to take advantage of our test-optional admissions policy.
Homeschooled students and international students are not permitted to apply as test-optional.
Frequently Asked Questions:
Q: How do I apply without submitting my standardized test scores?
A: Simply choose "test-optional" on your application, beginning with admission for the 2021-22 school year. If you submitted your scores before applying and choose to apply with test-optional status, we will remove your test scores from consideration.
Q: May I submit my test scores if I would like to?
A: Students who believe their SAT or ACT scores represent a strong, positive component of their academic portfolio may still submit them as a core element of their application package.
Q: How does the evaluation process work if I don't submit my score?
A: Our admissions staff members have always examined every component of a student's application, but the record of course selection, grades, GPA, and the strength of the curriculum has consistently provided the most accurate predictor of a student's chance for future success at BC.  If you decide to apply without your test score, we simply remove that factor from our consideration.
Q: Will it count against me if I withhold my scores?
A: No. We will rely on your other achievements in making an admission decision. If you have any questions, speak to your admission counselor.
Q: Will withholding my scores affect my eligibility for merit-based scholarships?
A: No. Our merit awards will not require a student to submit a test score.
Q: Can I change my mind after I apply?
A: Yes, you will need to email the Admissions Office (admissions@bridgewater.edu) asking to have your application changed to reflect your decision to either apply as test-optional or apply as not test-optional.
Q: Are any applicants required to submit standardized test scores?
A: To ensure we have enough information to make a decision, we still require test scores from some applicants.
Homeschooled students are still required to submit either an ACT or SAT score.
International students are required to submit a proof of English language proficiency in the form of Duolingo, TOEFL, IELTS, PTE, SAT or ACT.
 Q: Are recruited student-athletes allowed to apply test-optional?
A: Prospective student-athletes are not required to submit an ACT or SAT score to Bridgewater for consideration for admission or academic merit scholarships.
Q: Will transfer students need to provide standardized test scores?
A: Transfer students who apply to Bridgewater do not need to provide SAT, SAT subject tests, or ACT scores unless they choose to do so.
Q: Will I still qualify for the Flory Honors Program or President's Merit Award consideration if I choose not to submit my test scores?
A: Yes. All students who apply for admission will automatically be considered for the Flory Honors Program and President's Merit Award regardless of whether they choose to submit their test scores for consideration. More info can be found here. 
The 
Early
Action (EA) deadline is November 15. If a first-time, first-year student wants to apply for EA, they need to indicate their intent on their admission application.
Applying 
Early
Action means an applicant will submit the following items by November 15.
Admission application (Common App or Bridgewater College App)
Official high school transcript.
Submit their SAT or ACT scores in they are not applying test-optional.
If an applicant submits the required documents by November 15 and the applicant is admissible, this guarantees the following will happen by December 1.
Receive their admission decision letter, which will include their merit award amount.
All completed EA applicants that also complete the 2023-2024 Free Application for Federal Student Aid (FAFSA) by November 15, will receive a personalized Financial Aid package by December 1.
If an applicant does not submit all of the necessary items by the deadline, their application will then be reviewed under the Rolling Admission Process.
If a first-time freshmen does not apply Early Action their admission application will be reviewed under the rolling admissions process. This process is a continual daily review of completed applications. Admitted applicants will receive their admission decision letter, which will include their merit award amount, within two-weeks of the date their admission application is completed.
| Subject | Courses |
| --- | --- |
| English | 4 |
| Mathematics (at least thru Algebra II) | 3 |
| Social Sciences and History | 3 |
| Science | 3 |
Even though foreign language is not a requirement for admission, we highly recommend that you take at least two years of a foreign language.
In order to receive credit consideration, a minimum test score of 3 is required.
In order to receive credit consideration, there must be a comparable class offered at Bridgewater College and you must have earned a C or higher.
GPA – This is a good indicator of your overall high school performance.
SAT or ACT scores – We take either test and will review your application based on your highest scores. SAT and ACT test scores are only reviewed if an applicant does not apply test optional.
Courses – We encourage students to take the most challenging courses they can.  Earning a "B" in an honors level course is better than a "D" in an AP level course.
Submit your official high school transcript that includes your senior classes.
Send your SAT or ACT scores directly from the testing agency.
Your admissions counselor reviews your application and an admission decision is mailed to you. Our rolling admissions system means you don't have to wait long to find out if you are in!
Questions? Contact us!
Office of Admissions
800-759-8328
admissions@bridgewater.edu
Monday through Friday, 8 a.m. – 4:30 p.m.