Experience Bridgewater for yourself
When you visit our campus, you'll see exactly what makes Bridgewater such a special place. Join us for a personal or group visit on campus, or take advantage of a variety of virtual sessions you can attend from your own home.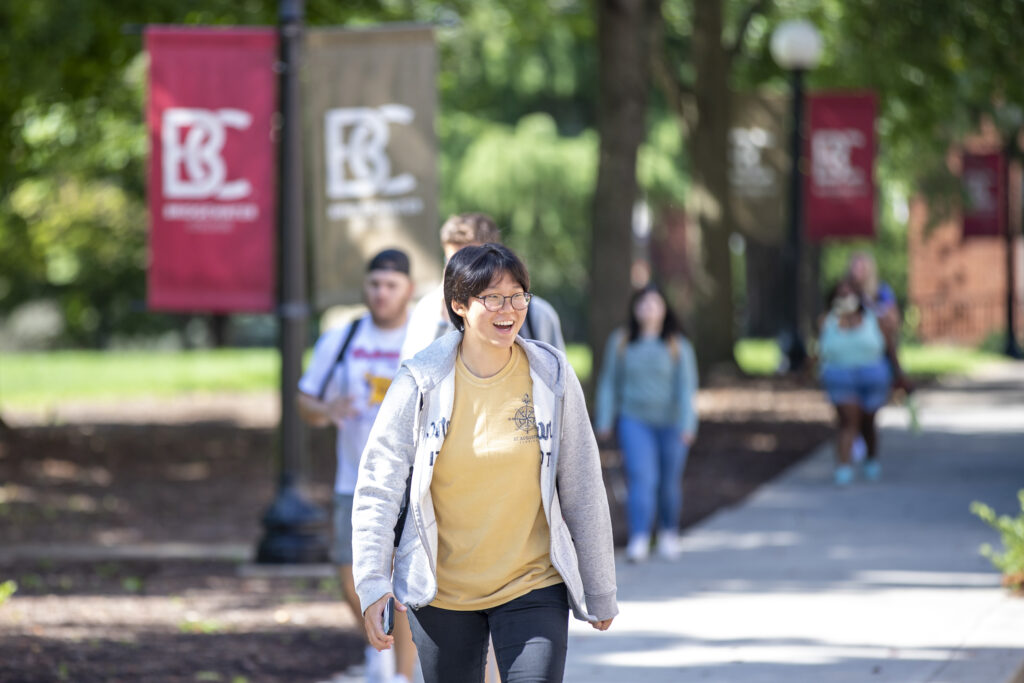 Personalized Visit
ON CAMPUS OR VIRTUAL
Your visit will include a campus tour and a meeting with an admissions counselor. Additional options to explore your specific interests are also available! Personalized visits are held Monday – Friday.
Virginia Private College Week
Monday, July 17 – Saturday, July 22
During your visit, you will receive information about various academic programs, gain insight into the daily life on campus, learn about the admissions process and available financial aid opportunities, as well as embark on a guided tour of the campus.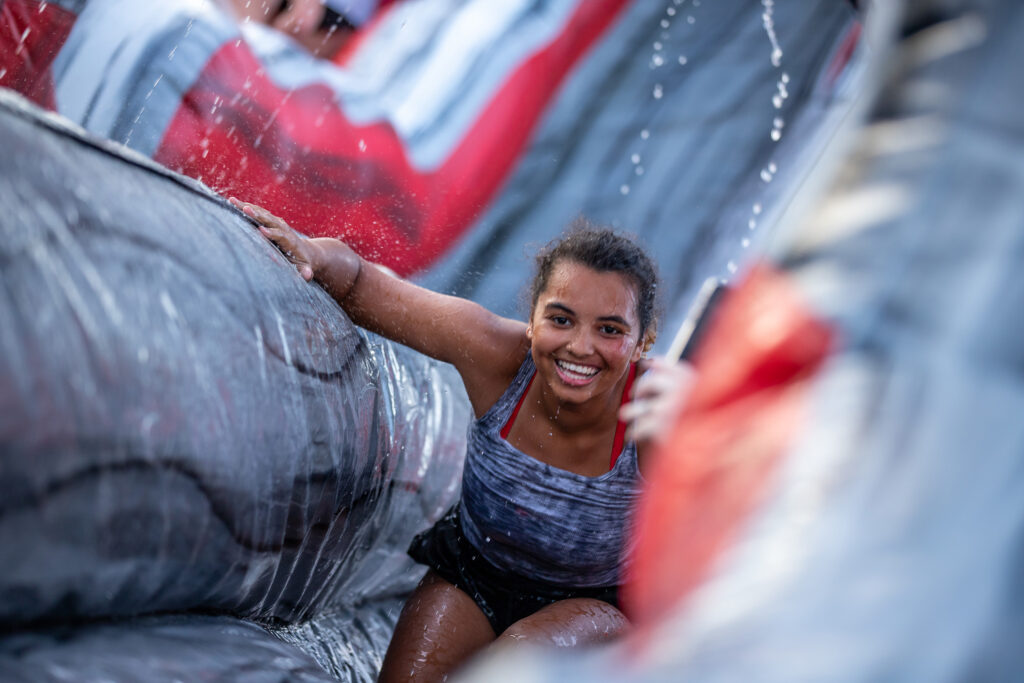 Summer Series
Join us for our virtual Summer Series to get a head start on your college search process and learn about specific areas of Bridgewater College! After each Summer Series session, all student attendees will be entered into a drawing to win one of three BC merch packs.
June 26: Life Outside the Classroom
July 24: Admissions Timeline
Registration opens this summer.
Open House
Experience Bridgewater College through an informative and fun day, filled with sessions geared towards both students and their families. You will learn what the Bridgewater Experience is like by attending a presentation, talking with faculty at an academic fair, exploring campus on a tour and enjoying lunch on campus.
Saturday, October 7
Saturday, November 4
Saturday, December 2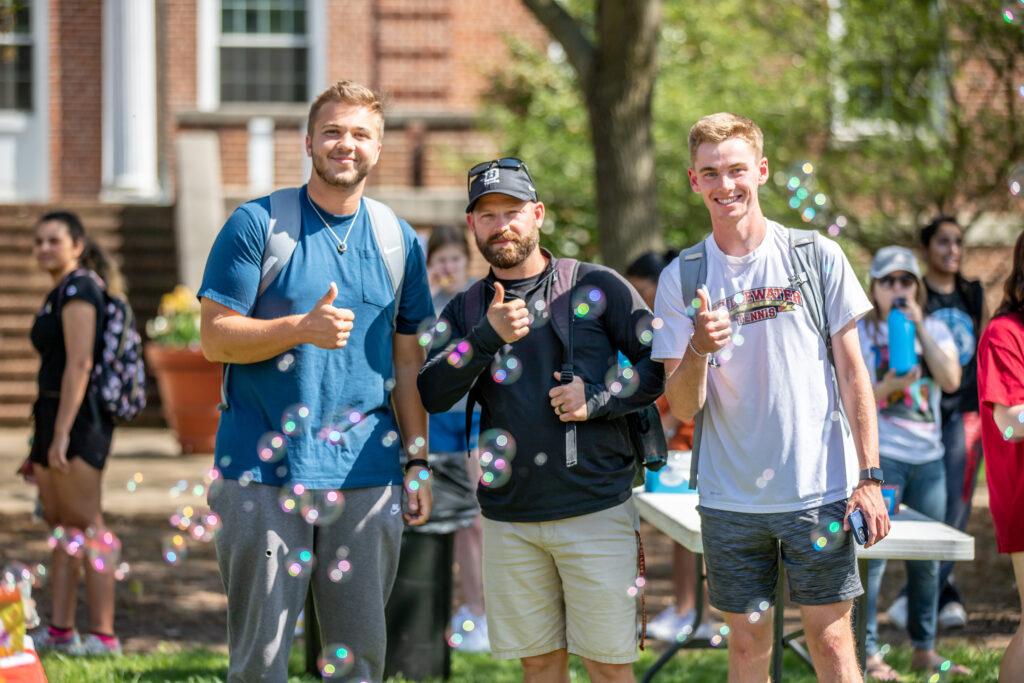 Saturday Group Visit
Join us on a Saturday for this two-hour undergraduate group event includes an overview presentation of Bridgewater, followed by a campus tour and lunch. Some dates will include tickets to a home athletic game!
Saturday, September 2, 9, 16, 23
Saturday, October 14, 21
Saturday, November 11, 18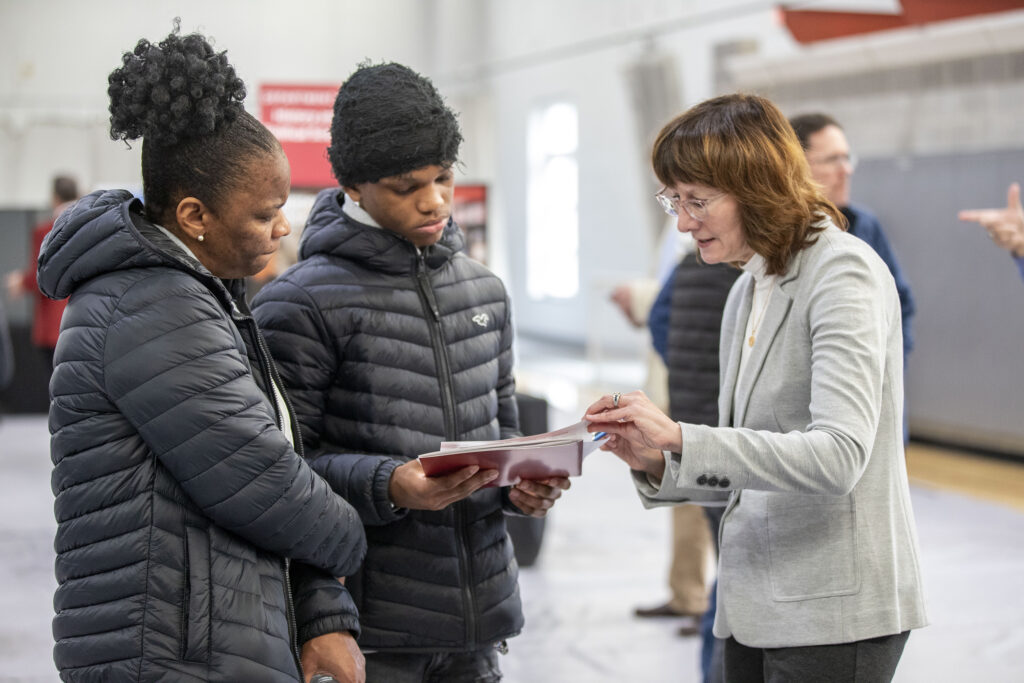 Information Session & Tour
Hear about the unique academic features of a Bridgewater education, explore engagement opportunities outside of the classroom and learn about the Admission and Financial Aid processes.
Monday, September 4
Monday, October 9
Tuesday, November 7
Who are Student Ambassadors?
The Student Ambassadors are tour guides for any visitors that come to campus. They include students from all different areas, majors and clubs/organizations! Every one of our Student Ambassadors will give you expertise knowledge about BC because they all play an active role in our community. They cannot wait to meet you!
Ask a Student
Have a question for a current student? By emailing AskAStudent@bridgewater.edu, you will connect with a current student who can answer it!
Questions? Reach out
Admissions Office
Phone: 540-828-8000
admissions@bridgewater.edu