January 18, 2021
,
12:00 am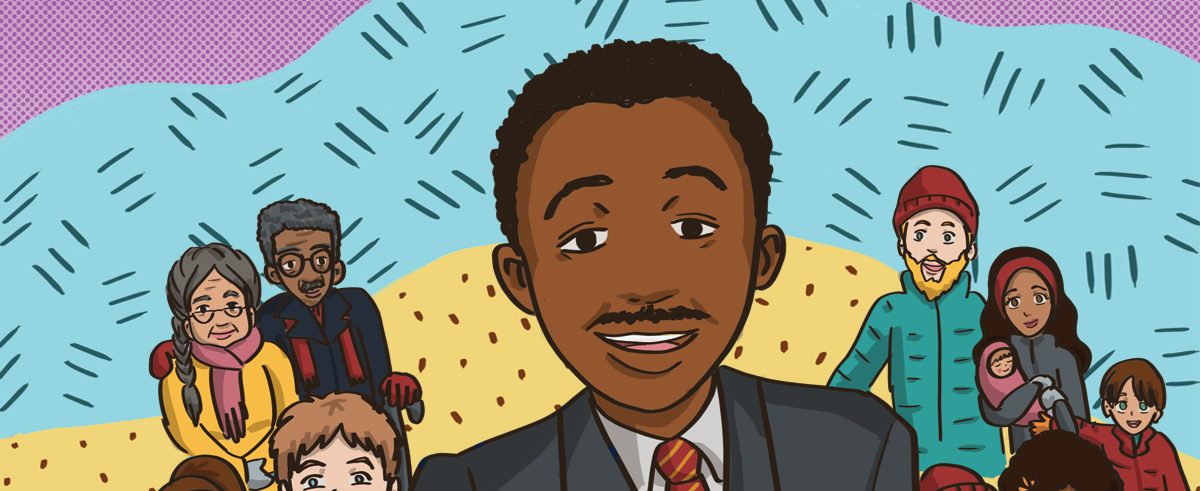 "Celebrating the Dream, Continuing the Journey"
Bridgewater College will honor Dr. King through a day of virtual events on January 18.
Schedule of events
11 a.m. – Virtual Facebook Event
Noon to 3 p.m.: Virtual Teach-Ins
7 p.m.: Endowed Lecture with Dr. Blair L.M. Kelley
---
Join us for reflections on Dr. King's life and legacy from the Bridgewater community. The event can be viewed online, and BC students and employees who are on campus are welcome to view it at the following locations: Cole Hall, Boitnott Room, Main Dining Hall, Bowman 101, McKinney 100, Forrer Learning Commons King Portico.
Masks and social distancing are required in the viewing locations, and room capacities should be observed.
Dr. Martin Luther King Jr. Day Virtual Teach-Ins
Join BC faculty for presentations and conversations exploring different dimensions of the Civil Rights Movement and its era. BC students, faculty and staff can find the Zoom links in their BC email. Community members should reach out to Dr. Jamie Frueh at jfrueh@bridgewater.edu.
Noon: "The Soundtrack of the Civil Rights Movement – A Jazz Listening Session," Dr. Christine Carrillo
1 p.m.: "History of the Civil Rights Movement," Dr. Steve Longenecker
2 p.m.: "Young Adult Literature on the Civil Rights Movement," Dr. Alice Trupe
Virtual Endowed Lecture
Dr. Blair L.M. Kelley of N.C. State University will speak on "Richmond Streetcar Boycotts in 1904-1906." Register for free on Zoom.