April 12, 2021
,
8:00 am
–
5:00 pm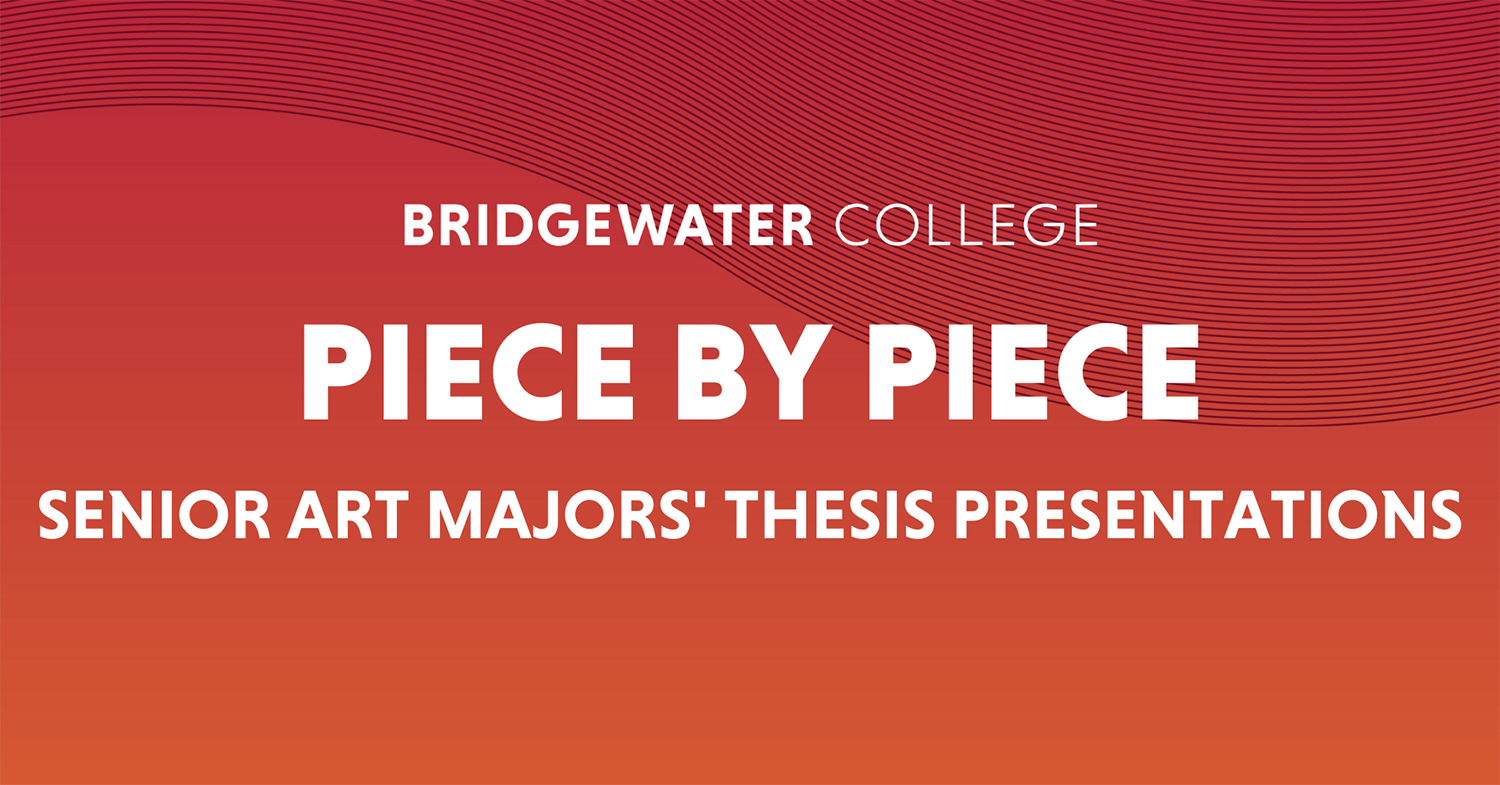 6 p.m. Monday, April 12
Six Bridgewater College art majors and two digital media arts majors will exhibit their work in a Senior Art Thesis exhibition, "Piece by Piece," on campus April 12-30. The exhibitions are being held at various locations on campus, which is closed to the general public due to COVID-19.
The students will present Senior Artist Thesis talks starting at 6 p.m. Monday, April 12. Presenting in order are art majors Danielle Soard, Haylee Martin, Ryan Mays, Alexis Bragg, Claudia Scheeren and Avery Andrick. The digital media arts majors are Morgan Duncan and Ashton Young.
The talks will be presented via Zoom and to a limited in-person audience of students, faculty and staff.