October 12, 2022
,
11:00 am
–
1:00 pm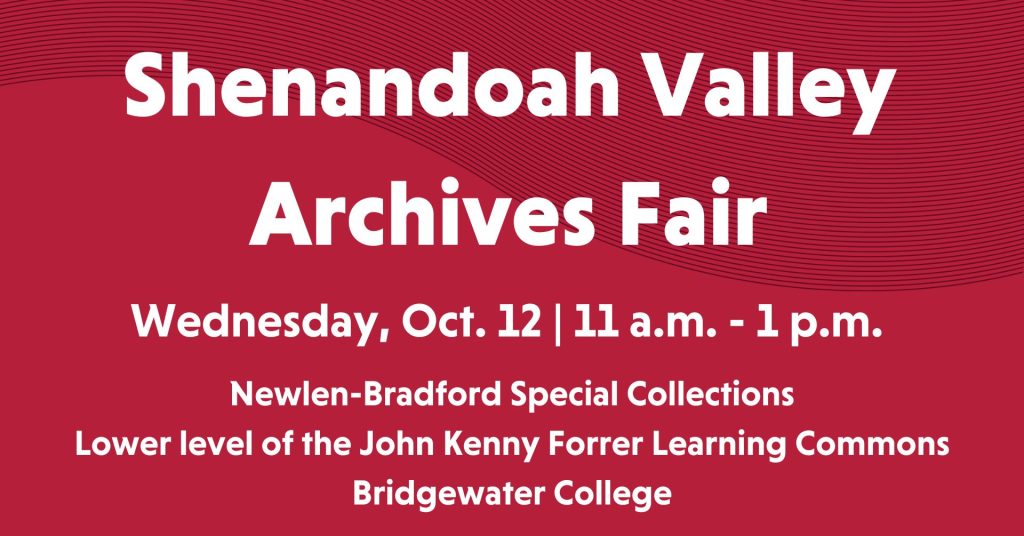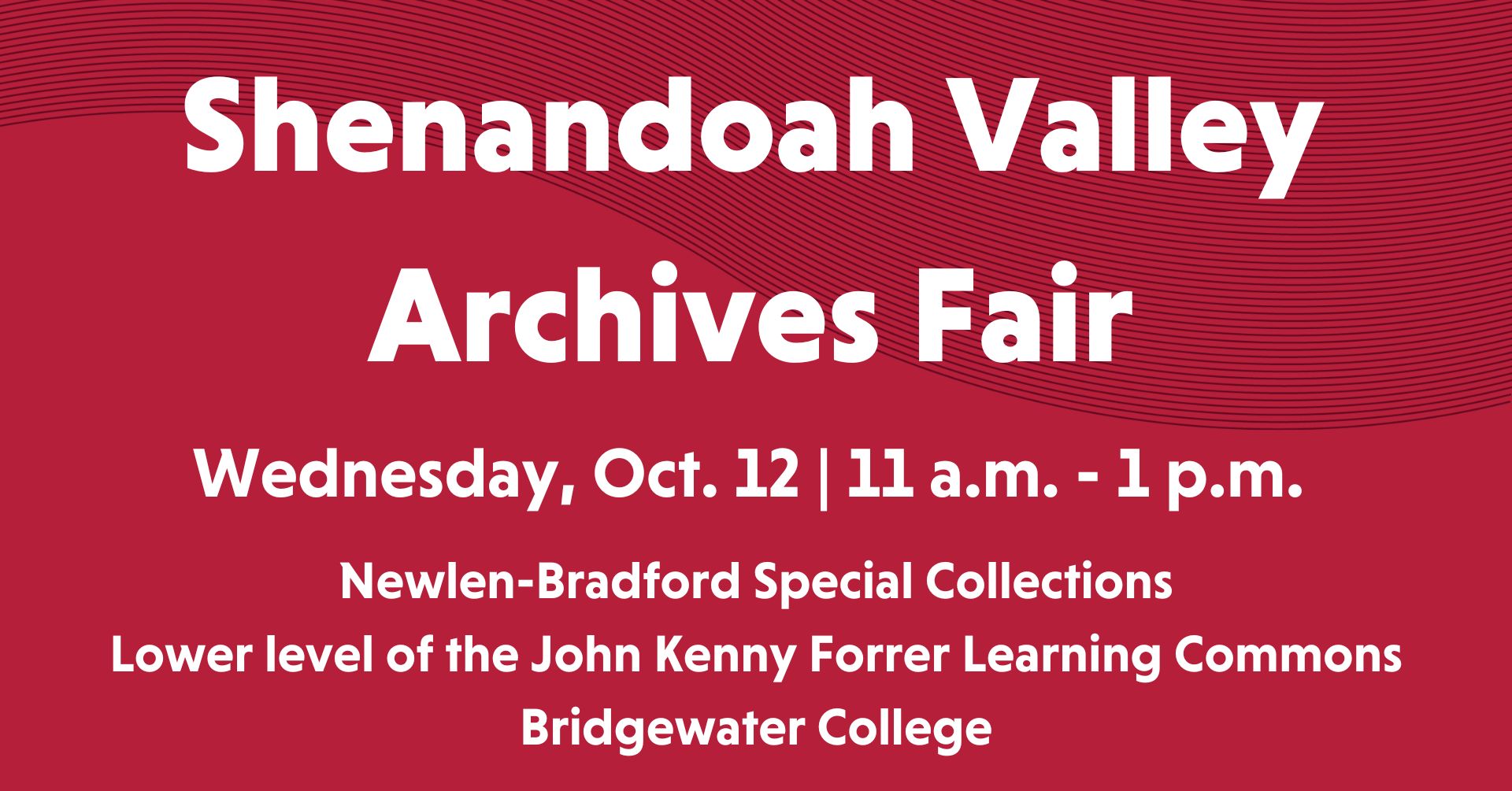 AT A GLANCE
Shenandoah Valley Archives Fair
When: Wednesday, Oct. 12, from 11 a.m. to 1 p.m.
Where: Newlen-Bradford Special Collections of the John Kenny Forrer Learning Commons at Bridgewater College
Cost: Free to the public
Discover history and celebrate Virginia Archives Month with Bridgewater College at the annual Shenandoah Valley Archives Fair. Founded in 2019, the Shenandoah Valley Archives Fair is an annual event that connects the regional community with Valley history. Styled as an expo, visitors meet with representatives of regional collecting institutions and learn about the unique primary sources that are preserved and shared by Shenandoah Valley archives. This free event will be of interest to students, teachers, historians and genealogists. Archivists will share the scope of their collections and tell how to conduct research with the primary sources. Visitors are encouraged to ask questions regarding the availability of primary sources in their areas of interest and research.
Participating institutions include:
Augusta County Historical Society
Clarke County Historical Association
George C. Marshall Foundation Library and Archives
Handley Regional Library's Stewart Bell Archives
James Madison University Special Collections
Massanutten Regional Library
Robert R. Newlen '75 & John C. Bradford Special Collections at Bridgewater College
Rockingham County Circuit Court Clerk's Office
Rocktown History
Shenandoah County Library's Truban Archives
Shenandoah University Special Collections and EUB Archives
Washington & Lee University Library Special Collections
Waynesboro Public Library