Inspire Elementary Students to Love Learning
Welcome to the Elementary Teacher Education Program at Bridgewater College. You teach the future.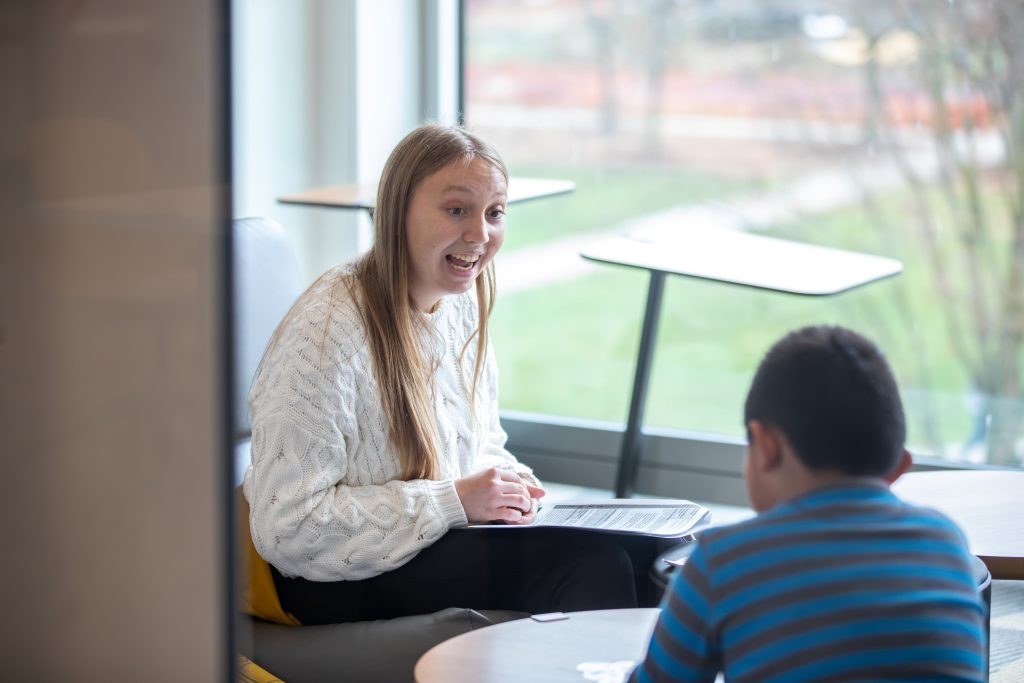 From an early age, teachers stand out as a valuable ally, someone in your corner, or your very first friend in an unknown environment. If you have a desire to work with young children, the Teacher Education Program at Bridgewater College is here to ensure that every educator we train is prepared to give every child a quality education with a unique spark of inspiration.
Ready to earn your gold star in elementary education? Becoming an elementary educator through the Bridgewater College Teacher Education Program is simple with our state-approved program for elementary education. With our guidance, you will be licensed to teach in Virginia and many other states through reciprocal certification contracts upon completion of the program.
We share a common goal with parents, educators, and policymakers nationwide 
To make a difference in the lives of students today becoming the adults of tomorrow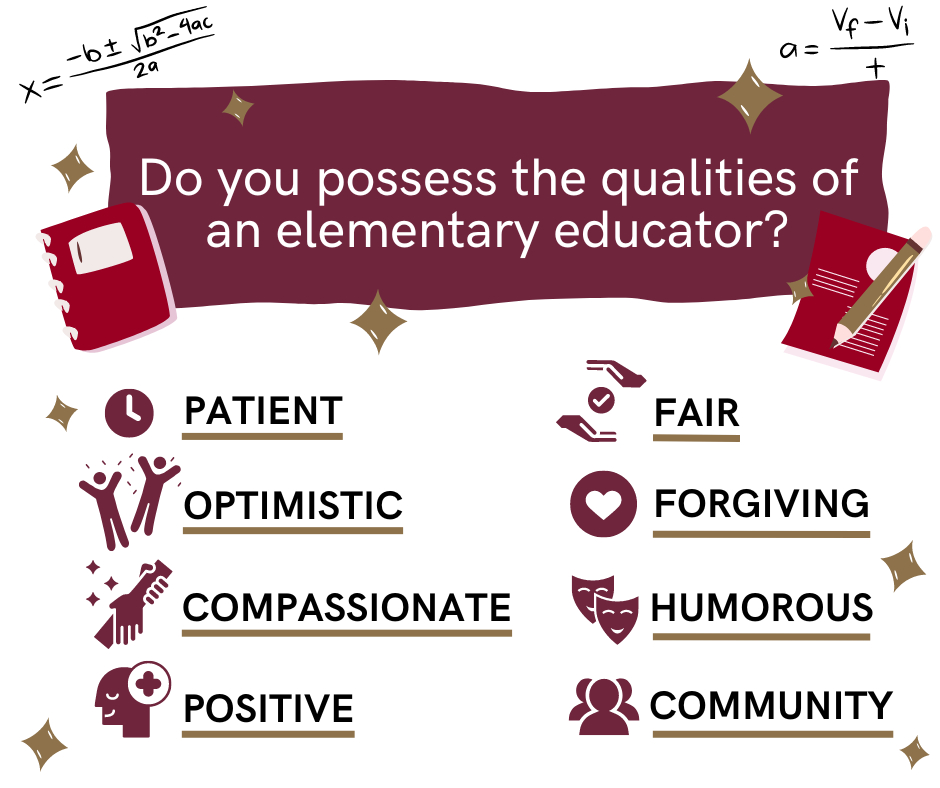 Elementary education candidates must major in Liberal Studies.
The Liberal Studies major is for students who are interested in becoming elementary teachers in grades Pre-Kindergarten through six. Bridgewater College offers a quality program accredited by the state of Virginia. The Liberal Studies major is currently transitioning to an Elementary Education major.
You should major in Liberal Studies to pursue licensure to teach grades PreK-6.
Consult early with the education department faculty regarding your choice of major. If you are a transfer candidate, you should meet with a member of the education department as soon as you arrive at Bridgewater to plan your education course sequence.
For more information about courses and licensure, consult the Liberal Studies Major in the Bridgewater College Academic Catalog.
ENG 345W – Literature for Children (3 Credits)
PWR 315 – Teaching Writing (3 Credits)
MATH 105 – Mathematical Theory & Computation I (3 Credits)
MATH 115 – Mathematical Theory & Computation II (3 Credits)
MATH 140 – Introduction to Statistics (3 Credits)
HIST 112 – Introduction to World History (3 Credits)
HIST 201 – History of the United States to 1877 (3 Credits)
HIST 202 – History of the United States Since 1877 (3 Credits)
GEOG 195 – World Regional Geography (3 Credits)
BIOL 100 – The Nature of the Biological World (4 Credits)
Choose one course from each of the following categories:
Economics
ECON 200 – Principles of Macroeconomics (3 Credits)
OR ECON 210 – Principle of Microeconomics (3 Credits)
English and Writing
PWR 275 – Grammar, Style & Editing (3 Credits)
OR ENG 300 – Linguistics (3 Credits)
Physics
PHYS 110 – Introductory Astronomy (4 Credits)
OR PHYS 119 – Physics and the Modern World (4 Credits)
OR PHYS 125 – Concepts of Physics (4 Credits)
Family Consumer Sciences
FCS 345 – Child Development (4 Credits)
OR FCS 408X – Parent and Child Relations (3 Credits)
In addition to the core requirements, complete the following professional education courses for Elementary Education (PreK-6) Licensure:
EDUC 140 – Introduction to Teaching (3 Credits)
EDUC 200 – Educational Psychology (3 Credits)
EDUC 215 – Diversity in the Classroom (4 Credits)
EDUC 316 – Strategies for Teaching Mathematics in the Elementary Classroom (3 Credits)
EDUC 330 – Early Literacy (4 Credits)
EDUC 332 – Intermediate Literacy (2 Credits)
EDUC 371E – Classroom Management, Elementary (4 Credits)
EDUC 380X – Practicum in Current Teaching Techniques (3 Credits)
EDUC 406 – Curriculum and Instruction for Elementary Classrooms (4 Credits)
EDUC 451 – Seminar in Educational Practices, Elementary (1 Credit)
EDUC 470 – Professional Student Teaching (13 Credits)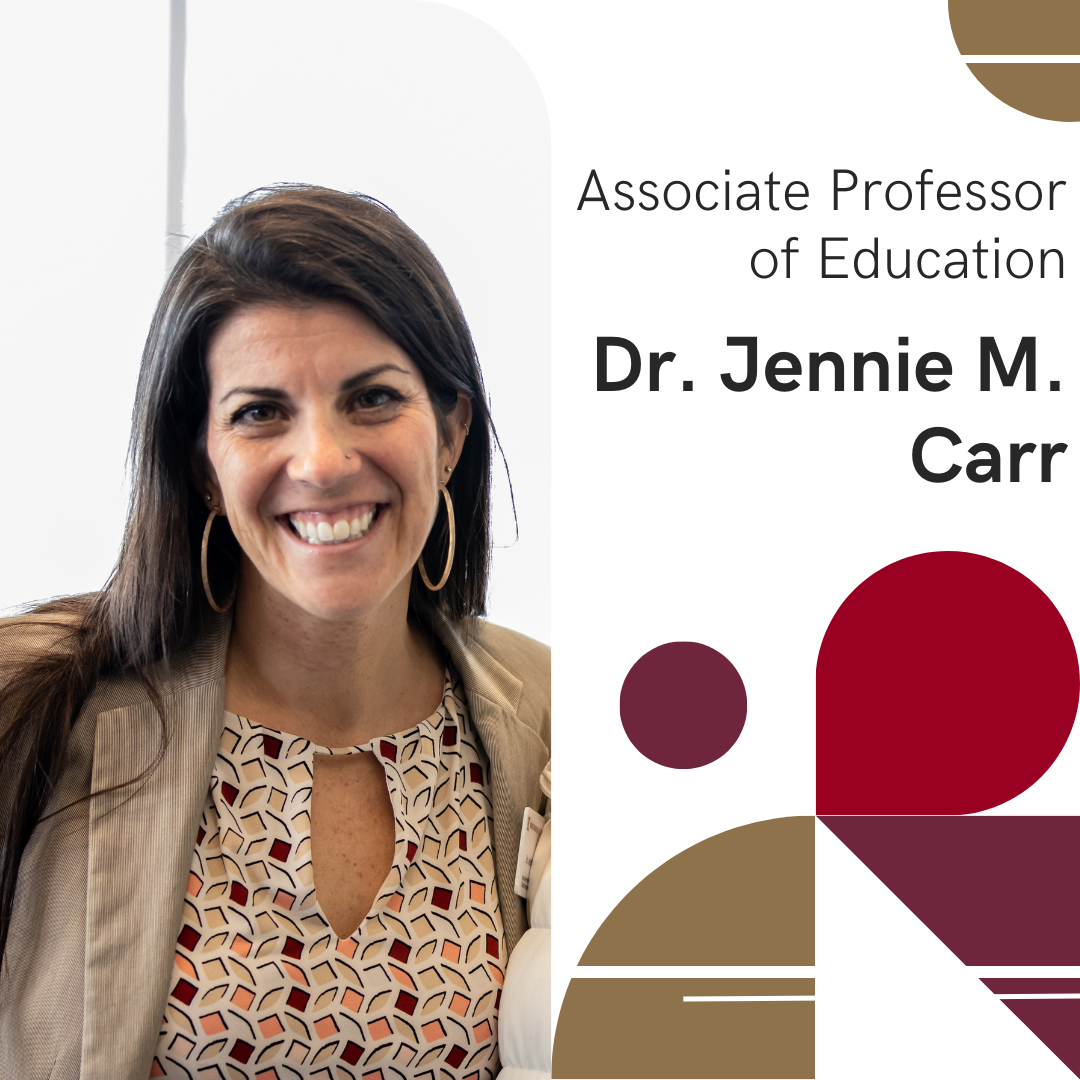 Dr. Jennie Carr '05 is a dedicated educator who brings passion and expertise to her Associate Professor of Education, Clinical Partnership Coordinator, Elementary Education Coordinator, NCAA Faculty Athletic Representative roles at Bridgewater College.

Outside of the classroom, she enjoys spending time with her family and friends, scrapbooking, watching all sports, and serving at church. Additionally, Dr. Carr actively serves on the Board of Directors at Blue Ridge Christian School and the Association of Independent Liberal Arts Colleges of Teacher Education.

As an educator, Dr. Carr is passionate about building relationships with teacher candidates and modeling engaging evidence-based instructional strategies. She strongly believes in addressing math anxiety, teaching with technology, promoting reflection, fostering STEM, and differentiating instruction to meet the needs of all her students.

For Dr. Carr, teaching elementary education coursework is one of the most rewarding careers because of the ripple effect. She hopes to positively impact teacher candidates who will make a positive difference in the lives of their students. Every day is an adventure that is both exciting and challenging. She encourages aspiring pursue their passion to teach.
Students interested in the Teacher Education Program complete a set of clinical experiences in their licensure and endorsement area.
The observational and participatory clinical experiences you would be expected to complete are:
EDUC 215: Diversity in the Classroom; 10 hours
EDUC 330: Early Literacy; 20 hours 
EDUC 371: Classroom Management Elementary; 20 hours
EDUC 406: Curriculum and Instruction; 20 hours
EDUC 380X: Practicum in Current Teaching Techniques; over 100 hours
EDUC 470: Student Teaching; 150 hours
All students will have completed more than 150 hours of clinical experience in PreK-6 classrooms prior to their semester of student teaching.
Licensure for Elementary Education
VCLA

The Virginia Communication and Literacy Assessment examines the ability of educators in the commonwealth to communicate effectively with parents, other teachers, and professionals in the education community

Praxis Elementary 

The Praxis Elementary test determines the credentialed skill-level of educators to teach various subjects at the elementary level, including social studies, reading and language arts, science, and math

Praxis RVE

The Praxis Reading for Virginia Educators assesses an educator's ability to teach reading at the elementary level including oral language and communication, reading development, writing and research, and analysis and application
For more information regarding required assessments for VA licensure in Elementary Education, access our Assessments Required page. Our comprehensive list of the exams you will need specifies passing scores, costs, preparation, and all the information you need to learn about becoming a certified educator.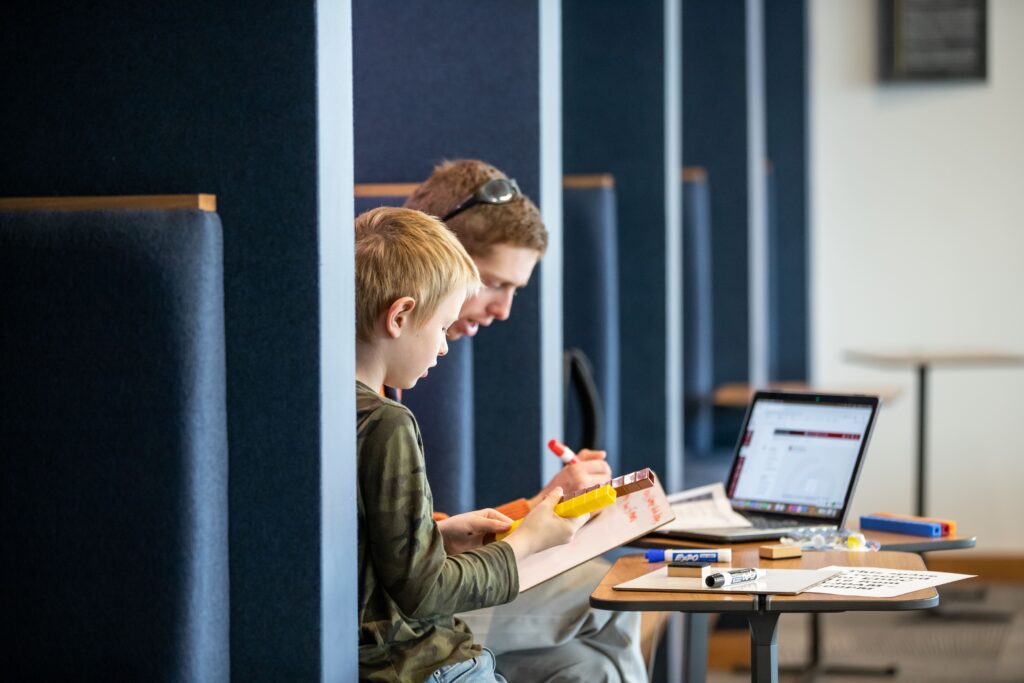 Teacher Education Students in Elementary Mathematics Education use props and whiteboards to teach second grade students addition.
Frequently Asked Questions
The practicum is a three-week, full-day, placement taken immediately before student teaching. You will be expected to teach in a grade-level range different from your student teaching placement, but within your range of licensure. You will teach a minimum of two lessons, partnering with the coordinating teacher and engaging in reflective seminars. The course number for the education practicum is EDUC 380X. 
A clinical experience is a guided, hands-on, practical activity designed to allow for practicing and demonstrating the application of professional knowledge and theory in field-based settings. These include, but are not limited to, culminating clinical practices such as student-teaching or internships.
Student teaching placement is a semester-long final clinical experience involving instructional planning, observation and teaching. You will be supervised by the coordinating teacher and a college supervisor. During the placement, you are expected to assume complete responsibility for the classroom and to engage in all activities related to teaching in the school community.
Reciprocal certification contracts allow an educator to obtain a teaching license in the state of VA that is transferable among 46 other states. To view more information about how teaching license reciprocity varies by state, click here.
Explore the Teacher Education Program at Bridgewater College