Explore New Interests
College is more than classes and group study sessions. It's the perfect time to try something new. Sing in a choir. Plan events with the Campus Engagement and Activity Team. Build a house with Habitat for Humanity.
Experiences outside the classroom are an important part of your education. Join a club or group that matches your interests. Or venture beyond your comfort zone. You'll become more well-rounded. More aware. More interesting.
Do things you never imagined possible. Broaden your worldview. Find friends who share your interests. Have fun.
You'll be so glad you did.
Ernie the Eagle
Meet Bridgewater's mascot, Ernie! You'll see him at games and activities all over campus.
Questions? Contact us!
Department of Student Life
540-828-5380
studentlife@bridgewater.edu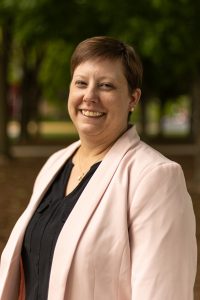 Whitney Smith
Assistant Dean of Students for Engagement
Whitney has worked in student engagement for 20 years and received her bachelor of science degree in biology from BC in 2001. The best part of her job is helping students find their place and excel as they learn and grow outside of the classroom, try new things, and experience the different facets of campus recreation. When not working, she enjoys spending time with her husband and children, camping and working in their garden.
Sam Schlernitzauer
Coordinator of Student Engagement and Leadership
Samantha is a two-time alumna from Chapman University receiving her B.A. in Theatre Studies and M.A. in Leadership Development with an emphasis in Higher Education. She began her role as the Coordinator for Student Engagement and Leadership in 2019. At Bridgewater, she works with our clubs and organizations, the programming board, student representation, oversees spirit initiatives and the mascot program, develops leadership opportunities, plans traditional events including Homecoming, Family Weekend, SpringFest, etc., and works with Commuter students. Outside of work, she enjoys spending time with her family and spending time on the water.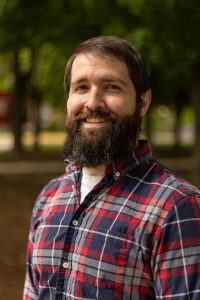 Marc Lonett
Coordinator of First Year Experience and Orientation
Marc is originally from outside Pittsburgh, Pennsylvania, but has called the Shenandoah Valley home since 2007. He earned a Bachelor's degree in Kinesiology and Master's in the Art of Teaching from James Madison University. He has been at BC since 2017 where he is responsible for First Year Experience programming. Marc supervises the Soar Mentors, peer mentors who work with incoming students at BC to assist in their orientation, transition, and retention to Bridgewater. When not working, Marc enjoys spending time with his wife and kids, playing sports, and watching Disney+.