Seek scientific understanding
When you study chemistry at Bridgewater, you'll have a strong understanding of all the basic areas of chemistry (analytical, organic, inorganic, physical, and biochemical). You'll perform independent research under the guidance of our faculty and present your findings.
Are you interested in a career in the health fields such as pharmacy or medical school? Or are you interested in a career in chemistry research or in the biotechnology field? Our faculty will help you achieve your career goals.
As a biochemistry or chemistry major, you will have the opportunity to do research with our faculty in the many different areas of chemistry. Many of our students also complete summer internships at major universities and national research laboratories, and you'll have help finding and applying for one of these competitive opportunities. At Bridgewater, you'll work with a variety of different instruments to gain the skills that will help make you employable or graduate school ready.
Explore Department of Chemistry and Biochemistry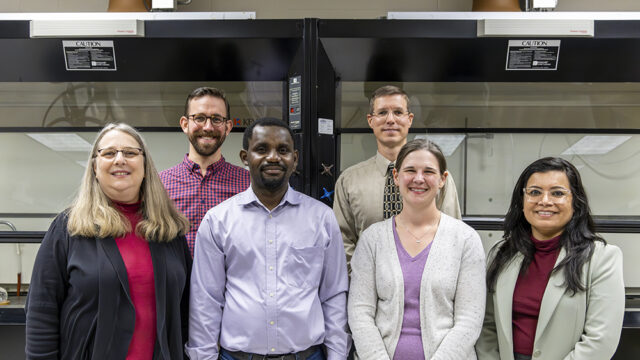 Chemistry and Biochemistry Faculty
Students will learn from faculty who have specialties that include analytical chemistry, biochemistry, environmental chemistry, physical chemistry and more.
Interested in working in environmental fields?
Explore the environmental science major in the Department of Biology and Environmental Science.